Originally designed for the EXPO 1988 by Bligh Maccormick 88, South Bank area in Brisbane (Australia) can easily be considered, in my opinion, an Urban Design masterpiece.
Situated almost in the heart of the city, close to the CBD area, allows breath taking views of the city's skyscrapers and river bank, including a nice view to the Treasury Brisbane Casino, a 19th Century building which includes a hotel section (Conrad Treasury Casino).
The way the public and private spaces are connected and integrated is fantastic, allowing people to circulate around the area freely and with not many visual barriers or boundaries to obstruct the overall landscape perspective.
Actually, this type of urban design is constantly present in other areas of the city as well, especially the central ones. The suburbs of Brisbane however are a separate case, but they definitely would deserve an apart post on its urban design patterns.
South Bank area in Brisbane includes massive public buildings such as Museums, Performing Theatres, and State Library. It also presents a whole residential section with mainly apartment buildings and other types of uses such as offices, many restaurants especially on ground level, bars, cafes, hotels and off course, the green area of South Bank Parklands.
This area includes beautiful gardens, commemorative temples and monuments, a performing area for events, television offices, University campus and also a massive artificial beach which gets very busy during summer time with crowds of backpackers and tourists from all over the world.
An interesting fact is that even though the Brisbane River crosses the city in many parts the river is not suitable for swimming at all due the presence of bull sharks and pollution. Maybe that is the reason why having a whole artificial beach became a crucial need for Brisbane's citizens, even considering its high costs for construction and maintenance. For Brazilian public service standards it is just amazing how Brisbane City Council can manage all those urban spaces in a way they always look perfect.
The architecture of the public buildings in the area off course reflects its time and each one of them would definitely deserve a proper dedicated post. Some of them are classic examples of the Australian Architecture and are worth a visit for the all the 'Archilovers' from anywhere around this globe. Only to mention some of those: the Museum of Queensland, the Gallery of Modern Art (GOMA), the Queensland State Library (QSL), and the Queensland Performing Arts Centre (QPAC). Not to mention the beautiful cafes and restaurants facing the river or along Grey Street. South Bank area is definitely one of the best areas to be in Brisbane!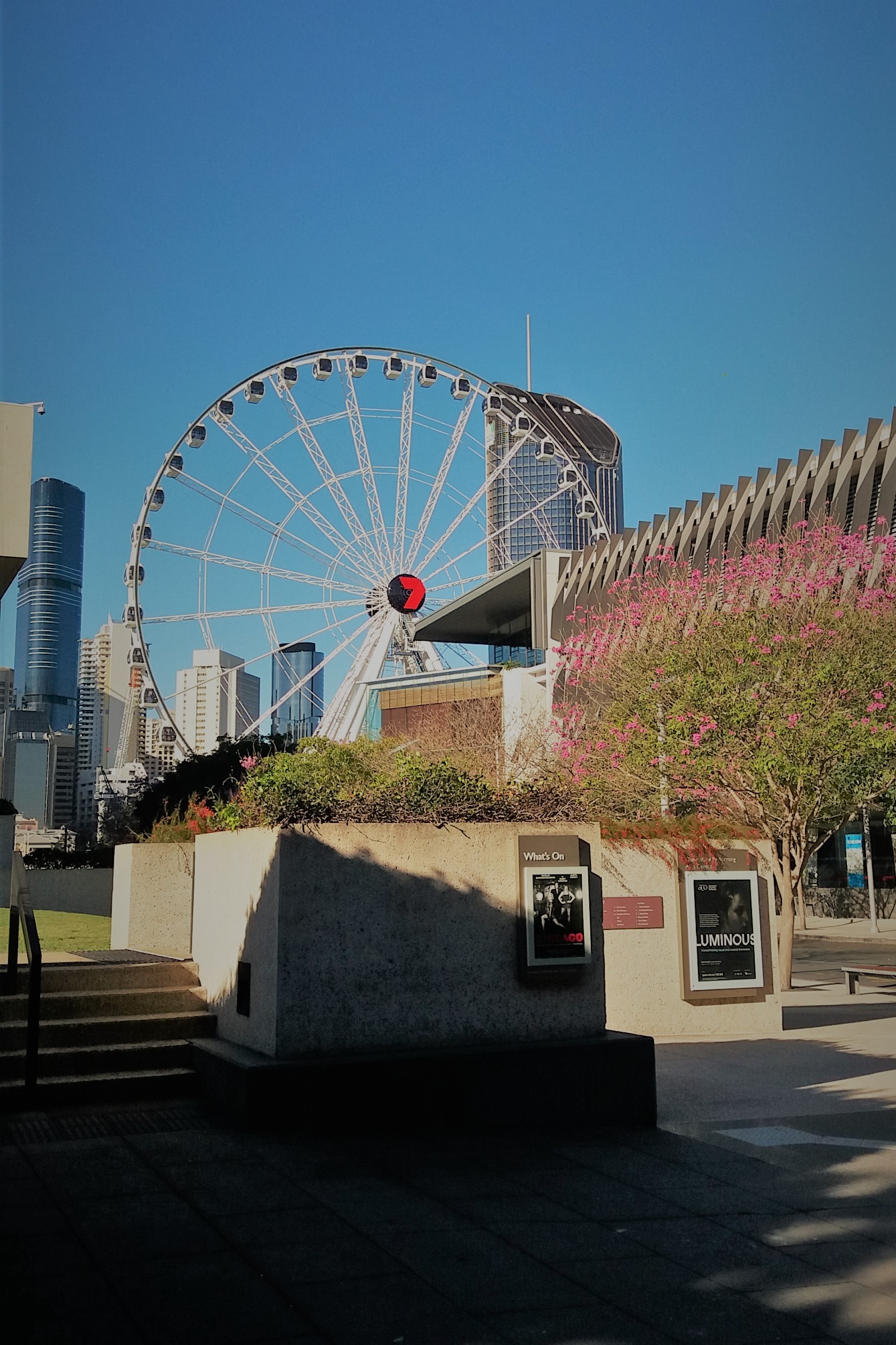 *All the images in this post belongs to the writer´s personal gallery and correspond to intellectual property.